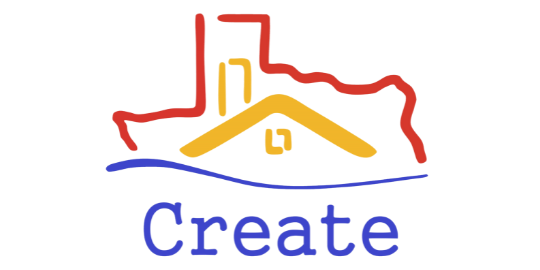 Intentionally
provided.
delivered.
staffed.
built.
Create Construction was established to provide customer-oriented construction management and development services that exemplify intentionality. We understand that every project begins on purpose. That is why, we strive to understand our customer's vision and mission for each space we build and develop. We believe it is our job to respectfully steward the time and resources entrusted to us. We do this by maximizing both: our customer's value; and ensuring their project is a success. We encourage you to reach out to our customers to hear their stories.
"I have done a lot of construction in my life. This is the first time I have actually enjoyed the construction process. You can tell these guys enjoy what they do, and they are great at it."
"Working with Zach was one of the highlights of my recent construction project. Zach went above and beyond to live up to his promises and also communicated progress every step of the way. He was a great resource throughout the project and contributed numerous ideas that made excellent additions to the finished building."
"Choosing a general contractor is probably one of the most important decisions in commercial real estate as time frames and budgets are real. I chose to work with Create Construction for 3 simple reasons: communication, attention to detail, and willingness to make the vision a reality... Because this process can be overwhelming, organization and builder confidence matter. I feel I have that with this team and would have no reservations recommending them to others. It is obvious that they enjoy what they do, and they do it well."
"From the beginning of our project, Zach took on a very proactive approach. He was diligent in scheduling regular meetings to ensure that we were all on the same page. He worked hard to make sure we stayed on budget and time and provided necessary recommendations on changes when needed. Communication was key during our entire relationship, and he was quick to address any questions or concerns. His knowledge of construction management, his integrity, his character and his professionalism were evident throughout the project."
It is never too early to engage with us. We specialize in walking through the entire construction process: from budgeting and schematic design to concrete placement and clean-up. Through Design-Build, the designer and contractor work together from the beginning of the planning process. This allows us to provide unified project recommendations that will fit your budget, schedule, and design needs. Any changes or issues are addressed collaboratively, as a team, and with dedication to the project's success. Under our Design-Build approach, you will experience the refreshing culture of teamwork inherent to this project delivery method.
With more than 50 years of combined industry experience, we have successfully managed dozens of complex commercial, multifamily, institutional, and healthcare projects. However, we are not only committed to your project's success, we also try hard to make this an enjoyable and memorable experience. From the beginning of a project, we build with the complete vision in mind and continually apply a proactive, detail oriented approach to each step of the project. We identify issues before they become problems and work with architects and engineers on cost effective solutions. We take pride in doing things right, the first time.
Our team has diverse experience in project management, design, construction materials, contracts, finance, estimating, scheduling, accounting, building codes, and safety best practices. We offer competitive rate construction management professionals to manage the planning, design, and construction of your next project. We believe it is our job to respectfully steward the time and resources entrusted to us by maximizing our customer's value and ensuring the project's success. While managing your new project, we will apply strong industry knowledge and an owner's perspective to each facet of our work.